We are a Bristol based video production company specialising in short business films.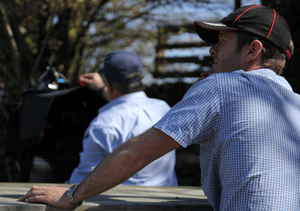 Founded in 2008 by Matt Ward, we have a proven track record in producing high quality, low cost video that gets results.
Matt has a BBC background and has filmed all over the world, from the rain forests of Nicaragua to hectic hotel kitchens in Cumbria.
Working with some of the biggest household brands – from Unilever to Lexus – Matt creates engaging video content that helps drive sales.
And with flexibility and scalability at our core, there is no project too small or too large for us to undertake.
From the moment you get in touch, Matt will be your primary point of contact, ensuring that you are informed and comfortable with every stage of the project. And his background in project management ensures that your project will come in; on time and on budget.
Why not give us a call today and we can walk you through the process.